Meet the Team
The quality and customer focus of our team has allowed TAZ Networks to continue to grow year after year since its inception. We believe that technology without customer service is useless. Our company philosophy is to provide great service first and technology second. Going the extra mile is what we are all about.
Tavis Patterson – Owner, President, and Founder. Contrary to popular belief, Tavis is not the "TAZ" in TAZ Networks. Instead, he named the business in honor of his children. Originally working from his basement in Howell, Tavis started the business in 2003 to provide enterprise-level computer network support to small and medium sized businesses in the metro Detroit and Southeast Michigan area. Tavis has over 20 years of consulting experience for businesses from enterprise Fortune 100 companies to local, small companies. Prior to starting TAZ Networks, he did IT consulting for Compuware out of Detroit for 4 years. Today, Tavis focuses on running and building up TAZ Networks with new client relationships. He also manages the service desk, and still jumps in on the occasional emergency ticket. His door is always open for staff questions and support.
---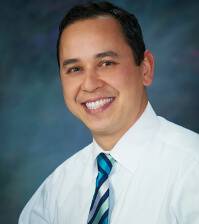 Matthew Vincent – Account Manager. Matt is breaking in a new position here at TAZ Networks as our first Account Manager. He has held a number of sales and account manager positions in his career, most recently in digital sales for YP Marketing Solutions. A big part of his role for us is client liaison, working to be sure our clients' overall needs and "big picture" issues are anticipated and addressed. Outside of work, Matt enjoys camping and watching Formula One Races. When you meet him, be sure to ask about his watch collection.
---
Aaron Finch – Senior Network Consultant. Aaron is TAZ Networks' very first employee, starting out next to Tavis in the basement. Aaron first became interested in technology around age 11. While watching his dad attempt to install a printer on their home computer, he decided he wanted to be someone who knew how to manage technology. Before joining TAZ Networks, Aaron worked as a Technology Specialist for FireDog Tech at Circuit City for nearly 6 years, installing hardware, software, for home and small business networks. Today, Aaron is the most-certified member of our team, with qualifications from Microsoft, Citrix, SonicWall®, StorageCraft, and more. Besides exploring new network technology, Aaron also enjoys restoring and playing vintage guitars.
---
Steve Cress – Network Field Consultant. Like many of our consultants, Steve started tinkering with computers from a young age. This eventually grew into managing a consumer‑focused computer repair shop, where he gained real-world troubleshooting experience. Steve currently holds a Microsoft Technology Associate certification in Server Administration Fundamentals and is studying for his CCNA exam. Steve also loves to cook and bake.
---
Zach Thurlow – Network Field Consultant. Zach has been an IT professional for nearly 15 years, including running his own small business doing computer repair for home users and microbusinesses. He has a strong background in addressing the specific technology concerns that small businesses have. Zach has Microsoft Certified Professional (MCP) and Microsoft Certified Desktop Support Technician (MCDST) certifications, with extensive experience in working with a variety of people, technologies, and network environments. Zach enjoys volunteering, outdoor sports, and visiting friends he and his wife have made over the years.
---
Grant Thomson – Network Field Consultant. Grant was another young techie, who started writing software code on his home computer at age 14. His professional path into IT started with an accounting course in college where he ended up writing accounting software instead of doing actual accounting. Now, his varied experience includes working with Windows, UNIX, and proprietary operating systems. Grant is diplomatic, cool under pressure, insightful, deferential to people but tenacious with projects. His favorite kinds of projects are proof of concept projects (the kind everyone wants), as well as the "hot potato" projects (the kind no one else wants). His quiet, professional demeanor puts him in direct competition with Tavis for the coveted title of "Calmest Person in the Office."
---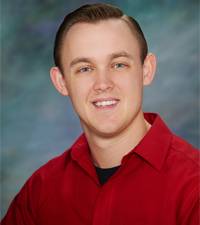 Dylan Kazich – Network Field Consultant. Dylan joined TAZ Networks after serving with the United States Marine Corps as a Lead Network Systems Engineer. During his four years in the Marines, he installed and configured network systems and maintained Windows Server services while getting to see more countries than he can count on one hand. He has also studied Computer Information Systems at Western Michigan University. Dylan holds current certifications from Cisco and CompTIA. In his free time, Dylan loves to hit the gym and take nice long walks with his dog, Harley.
---
Stacie Studer – Service Desk Consultant/Dispatcher. Born and raised in Iron Mountain, Stacie lived in Michigan's beautiful Upper Peninsula her entire life through college. After graduating from Michigan Technological University with a Bachelor's Degree in Management of Information Systems, she joined us here at TAZ Networks. Stacie spent two of her years at Michigan Tech working in the IT department, assisting with procurement and installation of computer hardware and other electronics. A variety of retail jobs in high school and college gave Stacie extensive experience with consumer electronics and customer service, a core skill at TAZ Networks. Stacie is certified in Microsoft Windows Server Administration Fundamentals. She loves cooking, playing video games, and cheering for the Detroit Pistons.
---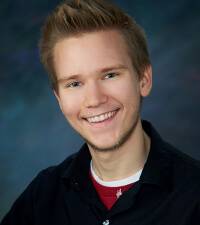 Jordan Smith – Service Desk Consultant. Jordan is another transplanted Yooper, coming to us from Houghton, Michigan where he grew up and then attended Michigan Technological University. While working on his Management of Information System Bachelor's degree, Jordan also worked in the MTU IT department as a technician, assisting faculty and students with computer issues. After a brief stay at business incubator SmartZone, Jordan set his sights downstate and successfully applied with TAZ Networks. A long-time musician and singer, Jordan has also been a leader and organizer for a rock band camp and a gaming club.
---
Heather Toll – Marketing Assistant. Heather is well-suited to her role at TAZ Networks. After working at administrative and assistant-level work in the graphic design and marketing fields, she joined TAZ Networks part-time as our second employee in 2007, in our first office on Grand River Avenue in Brighton. Since then, she has graduated from Specs Howard School of Media Arts program for Graphic Design. Originally acting as our administrative assistant and bookkeeper, she's currently our full-time newsletter writer and layout artist, social media manager, and web site coordinator. She's very interested in analytics, streamlining processes, and continuous improvement. In her spare time, Heather can be found making things or walking her mountain bike up the hills on local trails.
---