Are You FrustratedBy Unresponsive IT Support?
We help small and medium-sized businesses in the Detroit, Ann Arbor, and Troy areas with all of their managed IT needs.
Stop chasing your "IT guy"
Focus on running your business
Get expert answers from a live, local help desk
Sleep easy knowing your data is protected
Southeast Michigan on-site support including Ann Arbor, Wixom, Livonia, and Southfield

Make An Appointment
WHY CHOOSE TAZ NETWORKS?

Your time is too valuable to spend it chasing down your "IT guy."
Are you tired of leaving voice mails and not getting a return call? Do your emails fall into a black hole? Do tickets just drag on forever with no updates?
You have enough to worry about. IT shouldn't be one more thing.
Financing, production, productivity... and, oh yeah, the computers. Don't you have enough to worry about?
You deserve the IT support that you're paying for.
You're paying for the peace of mind that comes with knowing your computer network is in great shape. You deserve better IT support.
Our Complete Managed IT Care program provides unlimited managed IT services and support. Our team of certified IT professionals provides network support for your Southeast Michigan business, including Ann Arbor and Detroit. Get the business computer network support you need at a fraction of the cost of hiring even one network engineer.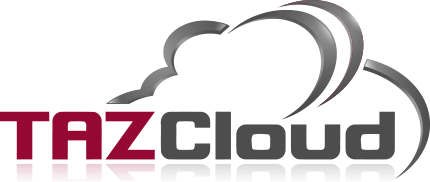 Get full access to your computer software, files, and data from any device, anywhere with Internet access. TAZ Cloud desktop-as-a-service and cloud servers can help your team be more productive, while saving your budget from hefty capital IT expenses.
Did you know the most common disaster most businesses face is a failed hard drive? Could your business survive in the face of a fire, flood, or other natural disaster? Our Standby Server and other disaster recovery services can help you quickly get back in business .
"We have moved from being 'Satisfied Customers' to 'Raving Fans'! Our entire team raves about the TAZ team whether it is after an on-site visit or a phone call. TAZ has not only met our expectations, but have exceeded our expectations on a consistent basis."
— Kevin Winningham, Legacy Center Sports Complex, Brighton
The
TAZ Networks

Advantage

Our professional service-focused team serves as your outsourced technology department. We serve businesses with 15-100 desktops in Michigan including Ann Arbor and Detroit. We provide IT services, IT support, managed IT services, computer network support and computer networking services.
Make An Appointment Today to Get Started!